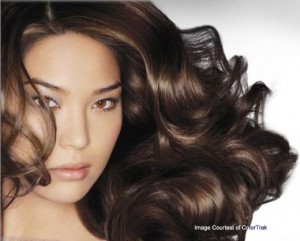 By Jo Garcia Lifestyle Blogger.
We all think healthy hair is beautiful, but not nearly enough of us know how to keep it healthy. Shampoo, conditioner and other hair products are great but there are a variety of vitamins you can use to improve your hair's health from the inside out!
Iron
For those women who have lost hair due to unfortunate situations including illness, trauma, crash dieting and others, they may be able to regrow healthy hair by getting more iron. When a woman has an iron deficiency, her entire body could stop growing hair.
Vitamin C
Vitamin C will not only boost iron absorption (which we now know is essential for healthy hair), it also helps to regulate circulation in your scalp, which can allow your hair to grow with ease.
Vitamin E
Vitamin E helps support hair by supporting the immune system. This vitamin is also believed to stimulate hair growth and promote circulation in the scalp.
Vitamin A
If you feel your hair could use some more moisture, Vitamin A is an antioxidant which helps the formation of healthy sebum in the scalp. Sebum comes from your oil glands and is responsible for keeping the hair root lubricated.
Vitamin B
Last but certainly not least is Vitamin B. This vitamin is so good for your hair that we have to break down each B vitamin and explain how and why:
Vitamin B-3: Nourishes hair follicles and promotes blood circulation to the scalp.
Vitamin B-5: Prevents the graying of hair and hair loss and encourages hair growth.
Vitamin B-6: Prevents hair loss and promotes the production of melanin in the body. Melanin bestows color to the hair.
Vitamin B-12: Prevents hair loss.
Vitamin B-7: Required for hair growth. It supports the body's natural hair production process. Promotes cell development by utilizing other vitamins in the body to prevent hair loss and premature graying of hair.
Vitamin B-9: Facilitates cell development and blood circulation in the scalp. There are certainly plenty more vitamins that can benefit healthy hair, but these get you headed in the right direction.
Make our MicroLingual vitamins your first place look to keep your hair beautiful and healthy.