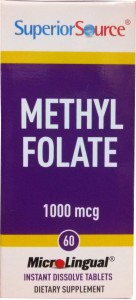 UPC: 076635902507
SKU: 90250
Count: 60
Description: Superior Source soft molded MicroLingual™ tablets dissolve immediately under the tongue, resulting in quick and direct absorption.This supplement is the most bioavailable, active form of folate. Methylfolate supports optimal cardiovascular and nerve function.
Directions: As a dietary supplement, dissolve one MicroLingual® tablet under the tongue daily. May also be swallowed as you would a regular tablet.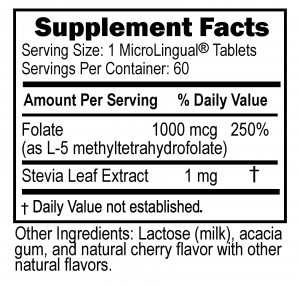 *Disclaimer: These statements have not been evaluated by the Food and Drug Administration. These products are not intended to diagnose, treat, cure, or prevent any disease.