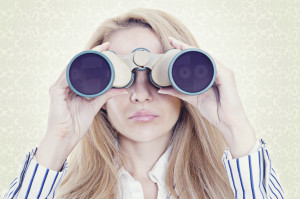 By Jo Garcia Lifestyle Blogger.
Most of us make at least some New Year's Resolutions, and one of ours this year is to Learn Something New. There is so much one can learn; a new language (especially if you're going on a trip), how to cook those great meals you've seen on the Food Network or perhaps something creative like learning how to paint. Whatever your Resolution, a sharp mind will help you get there. So let's learn some natural ways we can assist our cognitive functions.
Vitamins E & C
These antioxidants have been shown to help people feel more alert. Vitamin C supports the transmission of messages through the brain while vitamin E promotes blood circulation to the brain, the result of which can improve your ability to focus.
Brain Exercises
If you want to exercise your mental muscle, you can try a puzzle, practice your basic math skills or even meditate to workout your brain. Doing so can help you successfully take in all that new learning in 2013.
Green Tea
A key component of this popular tea is EGCG, (epigallocatechin-3 gallate). EGCG is believed to boost brain cell production and aid memory. It also can't hurt to take a time out and relax with a cup of calming tea. Breaks are essential to allow the brain to "encode" or absorb your newly formed learnings and make them long term.
Omega 3 Fatty Acids
These essential fatty acids are important for memory and behavioral function. Why would you care about behavior? Good studying is a behavior! Anything you can do to make studying easier will set you up for success.
Dark Chocolate
Like Vitamin C and E, dark chocolate is an antioxidant and will also help you feel more alert. Beyond alertness, you also get flavonoids, an antioxidant that helps to improve blood flow. And, it tastes great!
You now have a great selection of easy aids to help you succeed in your resolution! Now you have a great selection of easy aids to help you succeed in your New Year's Resolution! And enjoy the chocolate!
*Disclaimer: These statements have not been evaluated by the Food and Drug Administration. These products are not intended to diagnose, treat, cure, or prevent any disease.