Some recent articles about Superior Source and our product from leading publications and retailers:
Learn More About Superior Source and Our Vitamins on Video:
Not only do we have our own YouTube Channel, but we've been featured with interviews and reviews by a variety of others on their YouTube posts.
Sally Pacholok, R.N., B.S.N has been practicing emergency nursing for 24 years, having received her bachelor's degree in nursing from Wayne State University in Detroit.  Together with her husband, Jeffrey J. Stuart, D.O, she has authored the most comprehensive book on B12 deficiency and has created an website to create awareness about B-12. For more information on B-12 and the "Could it B-12" book, go to www.b12awareness.org
Awards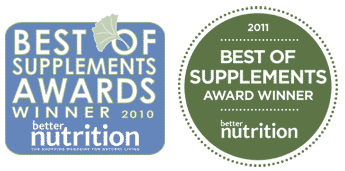 "Better Nutrition" has awarded us their "Best of Supplements" award, as listed in Top Shelf, their annual guide to Superstar Supplements – for the past two years!