Find the Best in Innovative Vitamin Tablets and Dietary Supplements
Home of Superior Source MicroLingual® tablets, Continental Vitamin Company has provided trusted vitamin tablets and dietary supplements since 1969. Continental Vitamin Company is the manufacturer of the Superior Source product line, recognized as the only source of soft-molded instant release tablets with Under the Tongue Technology™.
Now operating from a 100,000 square foot manufacturing facility, Continental Vitamin Company was founded by Ron Beckenfeld forty years ago. With a state-of-the-art, GMP compliant and FDA-certified facility, CVC's exceptional Superior Source product line has earned the trust of the natural product community with a growing a list of more than 120 dietary supplements. The company has been a member of the Natural Products Association since 1997.
Understanding the MicroLingual® Difference
If you are a retailer or reseller, we provide the complete training you need to equip your staff to explain the difference between our MicroLingual® tablets and other dietary supplement product lines. We will help them understand the unique advantage of this delivery method for your customers. Superior Source also provides you with comprehensive customer support.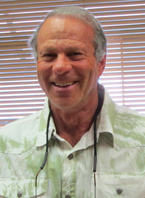 Ron Beckenfeld, President
Ron Beckenfeld, a native of Los Angeles and the founder of Continental Vitamin Company, began distributing natural dietary products out of the trunk of his car at Gold's Gym four decades ago. Ron's own pursuit of health and personal success in weight training were clearly the inspiration for him to begin distributing products for small manufacturers, later moving into buying in bulk and eventually creating his innovative Superior Source brand featuring the MicroLingual®  delivery system. Ron prides himself on keeping a local feel for his Los Angeles-based company in spite of an increasingly regional and national presence for his award-winning MicroLingual® supplements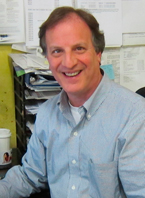 Matthew Supkoff, Director of Sales & Marketing
Matthew Supkoff has over 25 years of experience in the natural health industry, both personally and professionally. Matthew has worked in all aspects of the industry including retail management, advertising management, product and sales training and a variety of executive positions. Matthew became a vegetarian at 14 years of age and has extensive personal experience with Natural Products. He's been with CVC since 2002.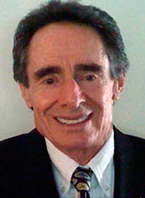 Steve Downs, National Sales Manager
Steve Downs has been in the Natural Products industry for nearly 40 years − an exceptional feat for a guy who, in the tradition of Jack Benny, is holding in at age 39. Steve has lived and worked in every state in the continental forty-eight. After completing a bachelor's degree in English Literature, he entered the physical fitness field by opening franchises for Elaine Powers Figure Salons. Steve then took a position with Signet Laboratories (American Dietary Labs), covering sales in a seven state area in the Midwest. He has since held sales management positions with two natural foods distributors and with industry stalwarts including Makers Of Kal, Nature's Herb's, Arrowhead Mills, and American Health/Home Health. Steve is now beginning his seventh year with Continental Vitamin Company.